Fun-Cooking at Home
Cloer 6679UK Fondue 芝士 / 朱古力火鍋爐
What is better than having a mini fondue dinner with friends and family?
Gather around a warm pot of melted cheese to dip bread, vegetables, fruit, meats and more.
Recipes options for Chocolate Sweet, Crunchy Deep Fried and Melted Cheese!!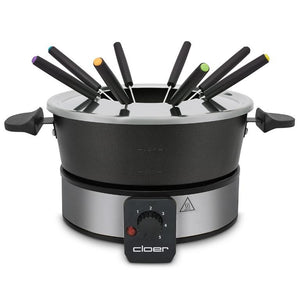 Simple and timeless design characterize the Cloer waffle machines
With the white metal housing and the large control element in a central position, the Waffle Maker 1631, is a functional tool for waffle baking.
A non-stick coating ensures that the dough does not adhere to the baking plates and an optical ready message indicates when the waffles have reached the correct degree of browning, which can be adjusted individually beforehand. And thanks to the flexible hinge, the waffles in this automatic waffle maker can really rise up.
All Cloer waffle vending machines offer their users the special added value of sophisticated technology that guarantees delicious waffles.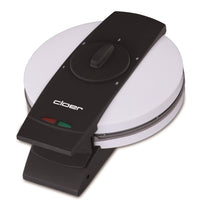 Brussels waffles from the Cloer waffle machine 1445
With the dimensions of 18.5 cm x 22 cm of the baking surface, this waffle maker delivers the waffles in the prescribed Brussels original size (9 cm x 15.5 cm). The fact that every waffle succeeds from the beginning is ensured by the integrated control lamp, which clearly indicates when the waffles have the desired degree of browning. For individual preference, the degree of browning can be continuously adjusted, so that practically anyone can produce their own original. Because of the thickness of the dough and the large depressions in the waffles, in which the hot cherries and the vanilla sauce can be stored deep, the Brussels waffles are a special taste experience.
Our Showroom
Cloer Asia Pacific Limited
Room 902, 9/F, Kai Tak Commercial Building, No. 317-319 Des Voeux Road Central, Sheung Wan, Hong Kong
Mon - Fri, 9am - 6pm
(Please contact us before visit )